Tuesday, 11 November 2014 13:23
Africa: Filled With Economic Opportunities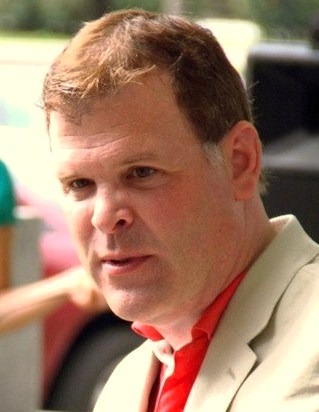 By John Baird*
TORONTO, Canada, November 11, 2014, (Buziness Africa) -- The Canadian Council on Africa is among the most important Canadian organizations dedicated to Africa's economic development. The Canadian government shares that dedication as well as some pretty lofty goals for Africa's future. As a continent, Africa has done well in recent years. Many countries have experienced high economic growth rates. This has led to a massive growth of the middle class and the reduction of poverty. However, there are still too many people who have not yet benefitted from this growth.
Africa's development is not only an important economic growth story. It is also a social development story. It's about jobs, better education, and training. It's about greater access to health care services for mothers and children—a Canadian priority. And it's about increased revenues and transparency so everyone can reap the rewards.
As captains of industry—and leaders in government and academia—this is our challenge. To remember the development perspective. To create jobs and generate revenue that can be reinvested in the basic services people need. And to not only improve a community while companies are doing business there, but to maximize and maintain the gains long after companies have left. There are various paths to prosperity.
Canada's Global Markets Action Plan and our robust development agenda are two sides of the same coin. Use Africa as an example. Twenty years ago, a prosperous Africa would have been considered just a dream. Today, Africa is filled with hope. Many commentators say Africa is on the rise. I say Africa has risen. In part because more and more African economies are embracing trade and investment. And seeing it as an engine for growth, job creation and poverty reduction. We are seeing the creation of regional hubs of trade and investment in countries such as: South Africa, Ghana, Nigeria, Tanzania and Senegal. And Canada is proud to be a part of this success. We understand the tremendous economic opportunities that exist in Africa. Partially because they mirror our own.
Canada has a long history of harnessing natural resources for economic growth. Our minerals, metals and energy have helped us build a strong and sustainable national economy. They have enabled us to build highways, and electrical and communications networks. They have helped us develop clean-energy technologies. And create hundreds of thousands of jobs. Both at home and abroad. Today, Canada is a world leader in mining. We have the capital, technology, and entrepreneurial expertise to support African nations as they grow.
It is why we established the Canadian International Institute for Extractive Industries and Development. It is also why we support the Extractive Industries Transparency Initiative. Our government has also identified 12 sub-Saharan African countries as priority markets under our Global Markets Action Plan. This is Canada's blueprint for creating jobs and economic growth through trade and investment. We have signed, concluded or are negotiating Foreign Investment Promotion and Protection Agreements—or FIPAs—with 15 African countries.
And Export Development Canada will be opening its first African office in Johannesburg next year. Canada is working with Africa to help the continent reach its full economic potential.
Last year, our bilateral merchandise trade with Africa was more than $13 billion. That is a significant infusion of capital into the economy. Now, we need to maximize the benefits of these solid trading relationships so they find those who need them most. The men and women without jobs. The children without an education. The pregnant mothers without access to medical care. These are the very people who would form the foundation of a strong economy if they were employed, educated and healthy.
That's why Canada is focusing so much on saving the lives of mothers and children. Maternal, newborn and child health (MNCH) is our top development priority.
Thanks to the leadership of Prime Minister Stephen Harper under the Muskoka Initiative and subsequent global action, maternal mortality rates are declining and millions more children are celebrating their fifth birthday. And last May, during our MNCH Summit, Prime Minister Stephen Harper announced $3.5 billion as Canada's new contribution to counter the preventable death of mothers and children in developing countries.
This is, in part, as a result of policies that work together to save lives. Policies that work together to create long-term, sustained economic growth. I firmly believe that economic growth is the gateway to jobs. To health. And to a brighter future. It is ultimately the key to poverty reduction. This is why Canada works with the private sector to help advance our development objectives. Because you know your business. You have the technical expertise. The on-the-ground presence. And the concrete initiatives.
For many of you today, your business—whether you know it or not—is a growing part of international development. We know that a responsibly managed extractive sector has the potential to transform countries. We know that sustainable, private-sector-led, economic growth can break the cycle of poverty. And we know that Canada, and Canadian businesses, have the know-how to lead on the African continent. African states have made their development needs and priorities clear. And Canada has the capital, technology and entrepreneurial expertise to help them implement their vision.
That is why I am pleased to announce that our government is providing $309.3 million to support the growth of small and medium size entreprises, enhance value chain development and expand wealth creation through the African Development Bank. This fund will deliver grants and low-interest loans to Africa's poorest and most vulnerable countries.
By providing grants and loans, international funds like these break away from the 1970's notion of "aid". They are adaptive. More reflective of the world we live in. And of the support developing countries are looking for. Earlier I also announced that Canada will contribute $12.5 million to strengthen education for mining in Ethiopia. This funding will provide technical vocational training for the community-based workforce and prepare graduates—both men and women—for employment in the extractive sector. It will allow them to pursue careers in cutting-edge fields such as geology and mining engineering.
For Canada, it's about empowerment and capacity building and not hand out. Africa does not need charity, Africa needs trade. When we multiply our tools, we maximize our potential success. Canada is revamping its development programming. We are working with more partners. Looking at all options. Promoting innovation. And breaking down those last, persistent barriers to eliminating global poverty. To reach those goals, Canada needs to diversify its domestic toolbox. We cannot rely on international funds for forward-looking approaches. We need our own innovative funding mechanisms. We need a made-in-Canada development-funding mechanism. One that supports private-sector-led growth.
That leads to sustainable solutions. And that creates jobs and wealth on both sides of the world. As investors, Canadian businesses are models of best practice. They use innovative approaches, financial instruments and technologies to build local capacity. And create benefits for communities. Their presence is a positive for the countries in which they operate. And perhaps even more importantly, it is a positive for those who live there.
I believe that African development is benefiting from our governments, private companies and academic institutions. We are helping countries transition from aid recipients to prosperous trading partners. Partners that are self-sustaining. That are masters of their own future. And that are able to provide for their citizens. Both trade and development are key pieces of this complex puzzle. And the work we are doing to help Africa is a concrete example of how trade and development intersect. I look forward to continuing to work with you, and with the Canadian Council on Africa, to move both Canada and Africa to a brighter future.
*Speech delivered by John Baird, the Minister of Foreign Affairs, on September 18, 2014 in Toronto, Canada.