Thursday, 06 November 2014 13:16
AfroCom Promotes Business Partnership in Africa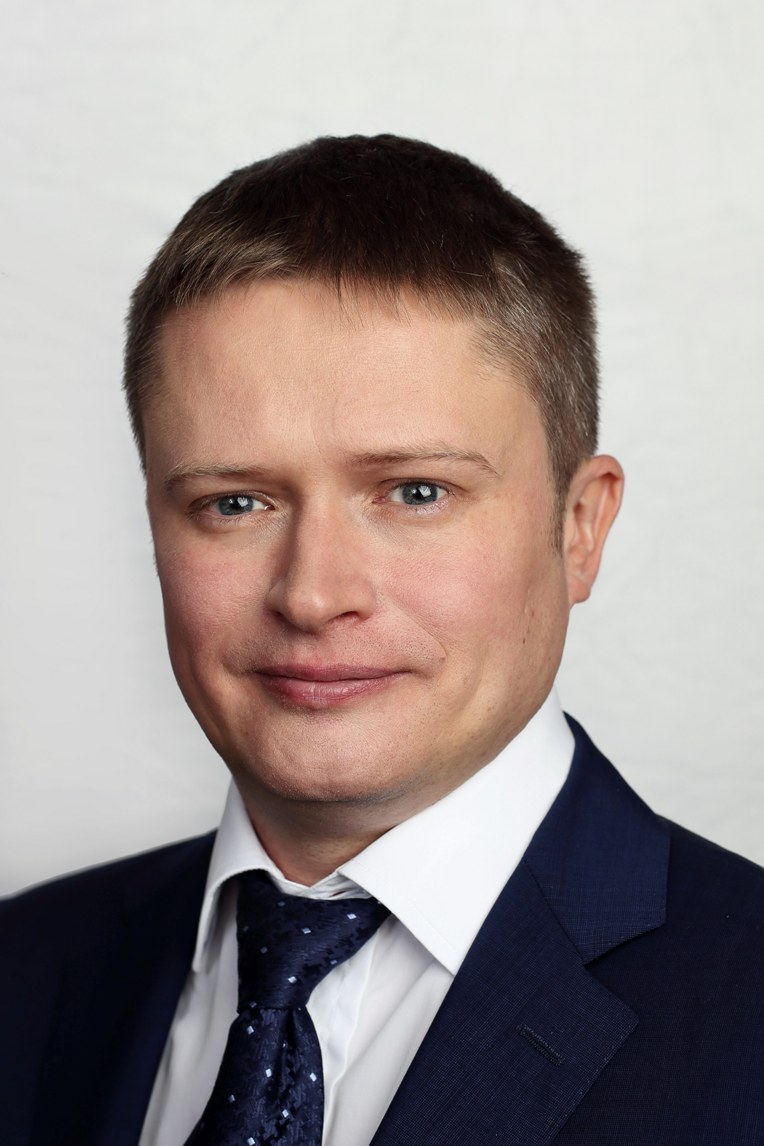 MOSCOW, November 06, 2014 (Buziness Africa) -- In June 2009, a Coordinating Committee on Economic Cooperation with Sub-Saharan Africa, popularly referred to as AfroCom, was created on the initiative of the Russian Federation Chamber of Commerce and Industry and Vnesheconombank to help promote and facilitate Russian business in Africa. Since its creation, it has had full-fledged support from the Russian Government, the Federation Council and State Duma, the Ministry of Foreign Affairs and the African diplomatic community.
In this interview, Aleksander Ivanov, Deputy Chairman and Member of Management Board of Vnesheconombank, and also the Deputy Chairman of Coordinating Committee on Economic Cooperation with Sub-Saharan Africa (AfroCom), discusses some achievements, investment challenges and future priorities of AfroCom as well as potential economic sectors and developments inside Africa. He spoke recently with Kester Kenn Klomegah, Regional Editor-in-Chief for Russia & Eurasia at Buziness Africa Media Group.
Interview excerpts below:
Buziness Africa:What can you say are the most promising areas for cooperation between Russia and African countries? What sectors are particularly appealing to potential Russian investors in Africa?
Aleksander Ivanov: Presently, the African continent is regarded as one of the most dynamically developing regions and also one of the most promising regions of the world. Undoubtedly for Russia, Africa countries are becoming increasingly important and are viewed as a priority area of foreign economic activities. Rapid growth rates of African countries' economies, as well as a unique resource potential, make the continent attractive for investors, and among other things, for those from Russia.
Over the past few years, economic relations between Russia and Africa has been witnessing a significant upturn in investment cooperation. Russian investors are primarily interested in energy and exploring deposits of natural resources. Today, major lines of Russia's investment in Africa include mining, as well as initial processing of extracted mineral resources. Admittedly oil and gas complex, comes top on the agenda of the Russian-African cooperation.
In future, apart from interaction in mineral resource and oil areas, for Russia, economic cooperation with Sub-Saharan countries could serve as a strong leverage in overcoming resource-based specialization of the Russian economy. African markets present a benign environment for exports of Russian industrial goods, machine engineering and defense industry produce, as well as for exports of innovative technologies, scientific-technical, medical, educational and other services.
BA:During the past few years, for instance, China and Japan have offered credits to support investment and infrastructural development in Africa. Does Russia have such similar strategic plans?
Ivanov: At the moment, the countries of Western Europe, the USA, China, Japan and India operate in the African markets. Most of these countries ensure complex support for their companies through establishing investment funds that arrange financing and in exchange of the aid in social sphere, obtain preferences from the governments. However, Russia's presence in African countries is not a systemic character and is primarily limited by resource-oriented projects by large industrial corporations.
Presently, a possibility of establishing a state development institution designed to support Russian business in Sub-Saharan Africa and to develop Russian-African trade and economic relations is under consideration. The given entity would encourage investment in key strategic projects including infrastructure sectors. The African continent is an important line of Russia's engagement in assisting international development. Work along this line will significantly contribute to enhancing economic growth and social well-being of the poorest countries of Africa, as well as to support sustainable development of infrastructure.
BA:What are your expectations for the two regions' (Russia and Africa), in terms of economic cooperation, in the next few years? 
Ivanov: Establishing mutually rewarding political, trade-economic and cultural relations is essential for ensuring Russia's interests both on the African continent and globally. Major lines of Russia-African partnership in the long-term perspective include developing investment cooperation, widening Russian companies' presence in the African markets through increased deliveries of industrial and food products, enhancing Russia's participation in driving the development of the African continent forward.
Further development of foreign political and diplomatic ties between Russia and Africa is motivated by mutual interests as well as similar, to a great extent, positions regarding global challenges such as international security, counter-terrorist activities, eliminating poverty, environmental problems.
BA:Do you also think that Russia can engage in transfer of its science and technology in different sectors to Africa?
Ivanov: High growth rates of economies of African countries create demand for new technologies, goods and services. Demand in Africa in many respects coincides with the specialization of Russia's priority industries. It is, no doubt, that the African continent is a promising market for sales of Russian goods and production of defense, aircraft and pharmaceutical industries.
Obsolete infrastructure mainly in transport and energy sectors significantly impedes business transaction in Africa. That is why engagement in large-scale infrastructure projects is of immense interest for Russian companies. In particular, the construction of power plants, distribution systems and electric transmission lines are of great demand in African countries. Russian companies that have longstanding experience in these areas could actively engage along the line.
Telecommunications sector is one of the most rapidly growing markets in Africa. The countries of the continent could become important markets for Russian mobile operators, mobile network infrastructure and internet-providers. Financial sector in Africa is another potential interest for Russian banks and companies including those providing mobile payments services.
BA:President Vladimir Putin, meeting with senior members of the Federation Council on March 27 this year said: "As for our work – on the African continent, for example – it is a highly important area. We cannot, must not and will not work there in the old format, the format that was costly for us, for our economy and for our budget." How do we really understand this statement or position?
Ivanov: Indeed, promotion of cooperation between Russia and Africa is regarded a priority at the state level. With a view to further strengthen Russian-African relations, there must necessarily be favorable economic, structural, material and financial grounds; these have to be laid down. First and foremost, the protection of interests of Russian business on the African continent should be ensured. A comprehensive state support is an indispensable precondition.
On the other hand, the access to Russian market for African countries should be simplified. Russian-African relations should not be limited only by trade and economic cooperation. Similar positions of Russia and Sub-Saharan Africa related to foreign political issues create preconditions for strengthening multifaceted partnership relations including those in the areas of healthcare, education and culture.
[This interview was taken in September. As reported by Interfax News Agency, Alexander Ivanov died early November, 2014]
(Source: Buziness Africa)
VEB deputy chief Alexander Ivanov dead at 37
Alexander Ivanov, the deputy CEO of Vnesheconombank (VEB), has died tragically at age 37, VEB said in a statement. Ivanov, born on March 18, 1977, in Moscow, graduated from Moscow State Institute of International Relations (MGIMO) in 2000, the Finance Academy Under the Russian Government in 2003 and the Stockholm School of Economics in 2012.
Ivanov worked at VEB from 2000 until 2002 and at VTB (MOEX: VTBR) from 2002 until 2006, where his final duties were as managing director of the corporate development and financial assets department. In 2006 he returned to VEB, first as head of the structured financing department within the investment bank operations unit. In 2007-2012 he was head of structured and debt financing department and became deputy CEO in April 2012, taking a seat on the management board in December 2012.
Ivanov led VEB's work on external capital markets, cooperation with international financial organizations, national and regional development institutions, provision of financing to implement foreign economic projects and programs, provision of finance and guarantee support for export product from Russian organizations and providing documentary and guarantee operations, as well as operations in trade and structured finance.
He coordinated development and support of relations with Russian and foreign investors, VEB's participation in implementing state policy, including work with intergovernmental cooperation commissions with foreign countries.
"The departed was a top-notch professional and unquestioned authority in his field," the VEB statement says. (Interfax reported on Nov 5, 2014)