Friday, 10 October 2014 10:58
Nuclear: Too High an Economic Risk for Africa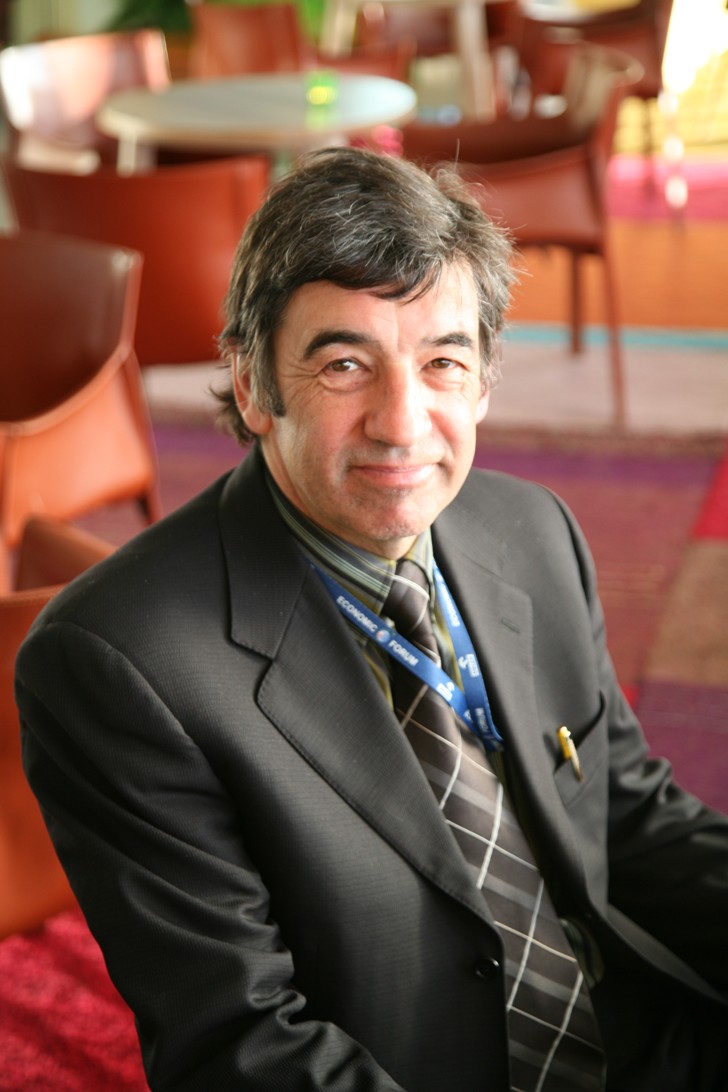 GREENWICH, United Kingdom, October 10, 2014 (Buziness Africa) -- Over the past few years the Russian State Nuclear Vendor popularly referred to as Rosatom has been negotiating for building nuclear power plants in a number of African countries despite the enormous cost. Many experts have argued that nuclear projects are mostly expensive and unaffordable for Africa, will impose pressure on their budgets and the expansion of the nuclear energy might spell disaster for communities where it will be based because its safety is not guaranteed.
The environmental justice organisation Earthlife Africa recently published a series of reports entitled "Pay more with nuclear" in which the world famous nuclear economist Professor Stephen Thomas from the University of Greenwich in the United Kingdom explains how the recently signed deal with Russia will entail grave consequences for the South African economy.
Professor Thomas further argues in the reports how the Russian designs are unlikely to meet with the required safety standards for nuclear power plants. Throughout the reports, Professor Thomas makes use of concrete examples to show how there are no examples of nuclear power plants currently being built worldwide which are either on time or to budget, so the claim that Rosatom will be able to build the proposed eight new reactors by 2030 and solve South Africa's energy crisis is grossly overestimated.
In this interview, Professor Stephen Thomas highlighted the dangers of building nuclear energy plants, its economic impact and sustainability. He spoke to Kester Kenn Klomegah, Regional Editor-in-Chief for Russia & Eurasia at Buziness Africa Media Group.
Below are interview excerpts:
BA: What are expert views about African governments interested in adopting nuclear programs especially from Russia?
Thomas: I think the only country in Africa that could place an order for a nuclear plant in the next decade is South Africa. Egypt was reported to be close to ordering a reactor before the revolution but that came to nothing, as has happened before in Egypt, the first time about 35 years ago. The other countries lack the nuclear expertise and infrastructure, their grids are often not large enough and strong enough to accommodate a full-size reactors (Small modular reactors (SMRs) are, at least, a decade away from being orderable. Most important, they lack the financing capability. Russia claims to offer finance but that is a claim that has not been demonstrated outside centrally planned economies.
BA: Do you think governments can sustain these projects and what will be possible impact, in terms, cost on the budgets? Is it cost effective to have them?
Thomas: The British experience of trying to agree a deal to build a nuclear power plant gives a good indication of what the costs will be. The UK has agreed to sign a 35 year contract to buy all the output of two new reactors, each of 1600MW at a total cost (excluding interest during construction) of £16bn or $25bn. The price payable for each MWh will be £92.5 (in 2012 prices and indexed to inflation) or $150/MWh. This is the wholesale price so not the consumer price which has charges for use of network, billing etc.
This price is about double the current wholesale price in UK. To make the deal financeable, the British government has had to offer sovereign loan guarantees of £10bn ($16bn) to cover the borrowing necessary to build the plants so if the owner of the plant goes bankrupt, British taxpayers will repay the banks. I think this cost of power is far too high to be justifiable for consumers and the credit rating of African governments is not good enough for the loan guarantees to be credible to the banks being asked to lend the money
BA: Earthlife Africa, an environmental justice organisation, have spoken in reports about how the Russian designs are unlikely to meet with the required safety standards for nuclear power plants. Do you share the same views with Earthlife Africa?
Thomas: The ability of the Russian designs to meet European and US safety standards is untested. The latest design is only under construction in Russia (4 reactors) and Belarus (1 reactor on which work has just started).
BA: Can building nuclear power plants help to solve the long-term power problems in Africa? What suitable alternatives would you suggest for these governments whose millions of the population are desperate for energy power both for industrial and domestic use?
Thomas: Nuclear power is an expensive diversion from policies that could meet the objectives of improving the reliability of electricity supplies in Africa, making power affordable for consumers and meeting environmental goals. South Africa has been pursuing nuclear power since 1998 and 16 years later, all there is to show is the failed attempt to develop the Pebble Bed Modular Reactor, a failed international tender for new nuclear plants in 2008 and the possibility of a new tender, also likely to fail, in perhaps 2015 or 2016.
BA: Russia's nuclear energy giant, Rosatom, promises to build proposed eight new reactors by 2030 and solve South Africa's energy crisis, and further in talks with a number of African governments for such mega projects. What is your final expert advice to African authorities?
Thomas: My advice to African governments is to learn from history. Most efforts to build nuclear power plants fail before an order is placed. The orders that are placed are nearly always late and over-budget. Of the approximately 70 reactors under construction in the world at the moment, about 50 are acknowledged to be late, including all those in Russia and China. Nuclear is too high an economic risk for countries that cannot afford to make big mistakes.
(Biography: Nuclear energy Professor Steve Thomas was a member of the Science Policy Research Unit at the University of Sussex from 1979-2000 in the Energy Policy Programme. He has also been a member of the Public Services International Research Unit (PSIRU) at the University of Greenwich Business School, as energy policy expert since 2001.)