Monday, 15 September 2014 08:25
ATA Promotes African Products in Russian Markets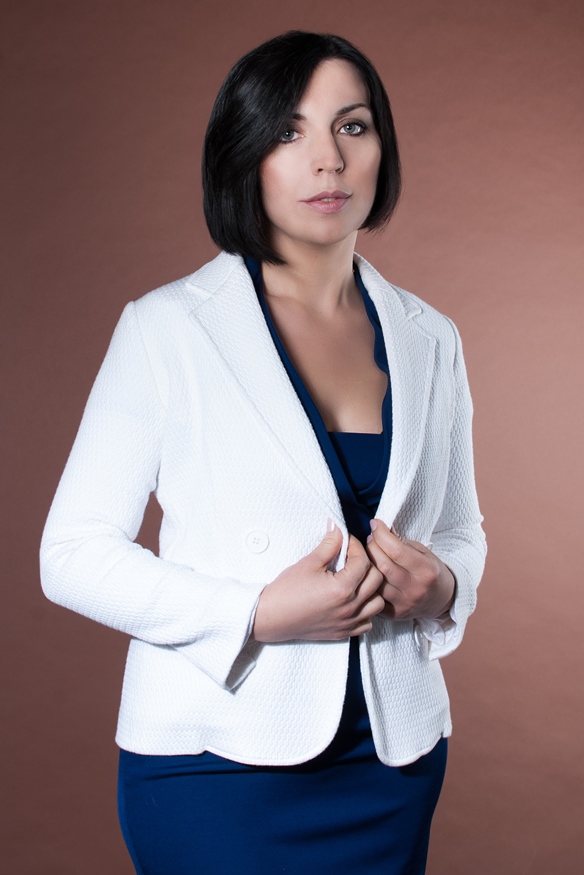 MOSCOW, Sept 15, 2014 (Buziness Africa) – Private business initiatives are steadily growing in Russia. One of them, Africa Trade Alliance (ATA), Russia's largest private export-import trading house, has already united all eastern African countries and looks forward to working with southern Africa region. In Russia, ATA has a number of offices that coordinate mostly delivery and distribution of African agricultural and manufactured products, help to increase trade levels both ways. Kester Kenn Klomegah, regional editor-in-chief for Russia & Eurasia at Buziness Africa Media Group, asked Elena Nagornaya, the founder, chairperson and executive director of the Africa Trade Alliance (ATA), about efforts to achieve the alliance primary goals, its target focus as well as problems associated with export-import trade business between Russia and Africa.
Interview excerpts follow:
Buziness Africa: What are the key business spheres for Africa Trade Alliance?
Nagornaya: The main target is to contribute increasing the trade turnover between Russia and African countries. Africa Trade Alliance supports African business in launching the powerful Russian market. We offer both ready-to-use business solutions which helps manufacturers to export products to Russia and with individual schemes. But not only this. Actually, Africa Trade Alliance is the voice of African business in Russia. We try to explain here in Russia that Africa is a continent of solid perspectives and good future. Africa still is thought to be such terrible and hardly attractive place for business. We tell them about the perspectives which Africa generously opens for business.
Frankly speaking – mainly it is connected with African business itself. I have been working with Africa for 10 years, and I cannot help noticing such negative moments as tardiness and poor motivation. There is no awareness how important the goodwill is. Yet, there is no wish to change, and sometimes difficult to make quick business decisions and take advice. African business has all chances to change this situation cardinally, and it must not be missed. It is a real pity because there are so many good, reliable and honest businessmen in Africa. It is time to get changed – Africa Trade Alliance is ready to help potential African exporters into Russian market.
BA: Why this step of helping potential African exporters has become important this time? Are foreign players (exporters) driving factors in the business in Africa?
Nagornaya: The perspectives of the Russian market are mostly appreciated by the exporters from Europe, America and Asia. Yet, African countries, excluding the northern Africa countries and Republic of South Africa are present in Russia. Meanwhile, it has become more actual today the matter of quality and ecological cleanliness of food products. In this sense, the products of African manufacturers and agricultural exporters differ from their competitors. After imposing by Russia the embargo for importing food products from those countries which supported sanctions, the question of replacing the part of the range, imported earlier from Western countries, European Union and U.S., by the African import, becomes actual.
BA: Do you also think that Russia has to offer trade preferential for African products to enter Russia market?
Nagornaya: It is hardly reasonable to give any trade preferences to certain countries – moreover, it is forbidden by the rules of the World Trade Organization (WTO), Russia now is one of the members. However, African products have their natural advantage: exit of the competitors from the Russian market plus growing anxiety of consumers and the state regarding quality and ecological cleanness of the food products.
There is only our Africa Trade Alliance that promotes African food products to the Russian market – African businessmen in some kind of relaxed mood wait for someone to come and ask something from them. No one will come, and no one will ask! There is a great number of those who wish to use this niche, which became unoccupied by a miracle at the vast and payable Russian market. That is why I would like to address all these trade issues through your magazine to African business: Africa Trade Alliance is ready to represent and defend your interests, but in order for that, you should do reciprocal moves by yourselves! Provide us with the objective and adequate information for us to build the market of food products supplies from Africa. Use your chance right now in Russia! Do not forget that you have already missed the part of export to Europe, which was re-exported to Russia – it is approximately 20-30% of supplies - single horticultural products.
BA: Which products do you export from Russia to Africa? Why Russian exports have been extremely low?
Nagornaya: Africa Trade Alliance has started working in this direction, and some positions are under serious consideration. There is a strong interest also in chocolates, sweets, sunflower oil and many others.
BA: Do you get support from governments in both regions, Russia and Africa? What are your future expectations?
Nagornaya: Alas, the support is still of a moral kind. Still, it is my only initiative to promote African products in the Russian market. Though it has full support both from the Russian and African authorities, there is still no real, at least, information support. I would like African governments to realize, that launching African business in the Russian market is, first of all, the matter in their own interests. Now, you have the unique opportunity of raising the agricultural sector due to supplies to Russia, it means new workplaces, budgetary recharge. But it is hardly possible without the participation of the government, without their support for our business endeavors. (Source: Buziness Africa)