Tuesday, 25 March 2014 20:06
Africa Economy - Social Media Holds Key in Kenya's Bid to Attract Chinese Tourists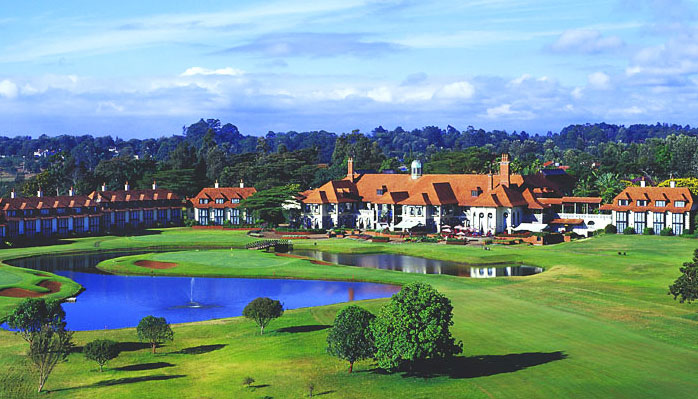 BEIJING, China, March 25, 2014 (FOCAC) -- What can Kenya do to attract millions of Chinese tourists who leave their country each year to tour the world? This is a question many tourism stakeholders in the East African nation are asking themselves as China becomes the world's largest tourists' source markets.
Over the years, China has consolidated itself as the number one global tourism source market in terms of trips made, number of tourists and money they spend while abroad.
Kenya, a top tourist destination, has not benefitted greatly from the rising number of Chinese tourists despite bilateral ties between the two countries growing.
According to Kenya Tourism Board, the country receives about 41, 000 tourists from China annually. Kenya is eyeing a million Chinese tourists annually in the coming years.
Tourism analyst Sandra Rwese, a Kenyan who lives in China, noted Kenya has not done much to penetrate the Chinese market.
"Kenya is still relying on traditional marketing strategies like holding exhibitions, which are paying very little. The answer lies in adopting innovative marketing methods that reach as many potential tourists as possible," said Rwese in an interview during a recent visit to the East African nation.
Top on her list is tourism stakeholders using social media to encourage participation in travel experiences in Kenya.
"Chinese online communities host millions of users daily. Interactive social platforms like WeChat, QZone, Sina Weibo, RenRen and Pengyou are used obsessively by the Chinese masses. Everywhere you go in China, you'll see scores of people busily browsing their smart phones, fixated on social channels 24-hours a day," she noted.
Kenya's tourism stakeholders should thus exploit use of the platforms if they are to attract tourists from China, according to her.
"The forums allow people to conveniently reserve bookings, ask questions, watch videos, contribute personal comments and feel closer to service providers located across the world. This is what other countries are doing."
Rwese explained that Kenya's tourism industry is missing two key elements namely experiential marketing and interactive crowd- sourcing campaigns.
"Both are non-traditional strategies that will help build brand equity by leveraging China's word-of-mouth referral culture," she said.
Another marketing strategy Kenya should adopt, according to Rwese, is the enlisting the services of tourism ambassadors from China.
"New Zealand, a tourism hotspot, has enlisted a popular Chinese brand ambassador. Around 2011, famous Chinese actress Yao Chen signed up as Tourism New Zealand's brand ambassador in China," she said.
"She uploaded blogs, videos and images of various activities and sceneries that marketed New Zealand onto a dedicated website accessed by thousands of followers. This has paid off for New Zealand as Chinese tourist visit the country in huge numbers," Rwese said.
She noted that Kenya has what it takes to attract thousands of Chinese tourists every year.
"Kenya has the pull factors. They include celebrated marathon runners, wildlife safaris and bird watching tours, the Great Rift Valley, annual wildebeest migration, which is the eighth wonder of the world and the coastal sandy beaches," she said.
While these factors are similar to those that pull tourists from Europe and America to Kenya, Rwese observed that Chinese tourists differ greatly with those from other countries.
"Group travel is the greatest differentiator. The Chinese typically travel in significantly larger groups and by this I mean anything from family units of five members, all the way up to friends networks of over 40 persons per trip abroad," she said.
This is an advantage for tourism stakeholders in Kenya, added Rwese.
"It translates to more mileage for each advertising dollar or euro spent in promoting leisure services. The attraction to Chinese overseas travellers is that a single advertising campaign achieves broader reach, therefore, greater financial impact in the long run."
The second differentiator is the Chinese choice of destination and leisure activities abroad, she said.
"Unlike travellers from Europe, Chinese preferences abroad vary. Many of them are no longer interested in huge shopping trips for luxury items abroad.
The current Chinese outbound travel cycle is in the second phase where travellers' demands range from individual honeymoon trips, to student backpackers, food and wine tours abroad. More individual and specific needs now dominate their overseas travel choices," explained Rwese.
Kenya's saving grace lies in the proactive search for Chinese cluster populations, which require specific services.
"Be it animal conservation tours, high school geography visits, cultural village stopovers and coastal marine excursions, cluster marketing to China is the way forward because after all, it is one- billion-person market. Managing to secure even 1 percent of that market will make significant impact to Kenya's tourism industry," she noted.
The tourist analyst said stakeholders in Kenya's tourism industry have delayed in securing a stake in China's tourist market, opening doors for competition from Chinese investors.
"Chinese hoteliers have pitched tent in Kenya's tourist attractions. Acres of prime land have been sold to Chinese investors, who are competing on a strategic and financial vantage point with medium hospitality enterprises to attract and retain tourism tickets. While this disadvantages local businesses, it is good for Kenya as country." (This story was originally published by Forum on China-Africa Cooperation)