Thursday, 13 February 2014 18:19
Russian Education: Africa's Choice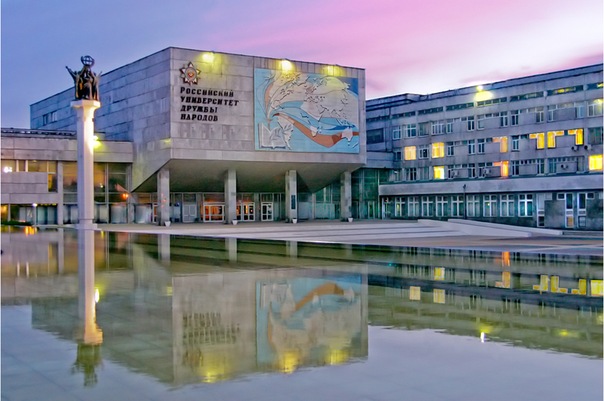 By Kester Kenn Klomegah
MOSCOW, February 13, 2014 (Buziness Africa) -- Squeezed between rising economic costs of education and living standards, and low motivation for academic studies in a socially intolerant environment, authorities have been struggling to lure foreign students into educational institutions in post-communist Russia for more than a decade now.
Still, some experts view the safety of foreign students as a priority in Russia. And many African parents are afraid to send their children to countries such as Russia where there is rising widespread harassment of dark skin-colored foreigners and, what's worse, employers are unprepared to offer part-time jobs to African students to offset rising cost of education. In the United States and many European countries, foreign students have access to light jobs.
"Foreign countries are afraid of sending their students to Russia, and this is a serious barrier," said Viktor Sadovnichy, the head of Moscow State University (MGU) whose university currently educates some 5,000 foreign students.
But, there are educational institutions in some safe cities for foreigners. For instance, as explained in an email note to Buziness Africa from Valeria Antonova, press secretary for the Peoples' Friendship University of Russia (former Patrice Lumumba Friendship University that was established in 1960), on the contrary, the university approximately has foreigners from over 100 countries joining the university. It has a total 1,100 African students and boasts one of the best campuses in Russia: residential and academic buildings are located in the same area, all within walking distance.
Students are not only studying, but also they engage in sports, singing and dancing, doing research, engage in charity and offer business startups. Here they undergo medical examination and feel secured with the advanced security system.
"While on vacation, many foreign students can look for jobs. From this year, all international students are eligible to work in the country. The Peoples' Friendship University of Russia is developing new approaches to employment of foreign students. Now, we can talk about the active expansion of the network of employers willing to accept foreign citizens, including Africans," Antonova said.
Natalia Vlasova, vice rector for International Relations at the Ural State University of Economics (USUE) in Yekaterinburg, explained that her university's cooperation with Africa has become important because African countries are developing rapidly and African elites are great potentials and possess capital for sponsoring their children.
"In times of Soviet Union, African countries were strategic partners, and now we should reactivate these relations, because in the nearest future they will have big economic and political power," she pointed out assertively to Buziness Africa.
The USUE plans to host African students as participants of full education process and hopes to begin that in 2014-15 academic year. After meeting with the President of Guinea Equatorial Teidoro Obiang Ngema Mbasogo in December 2013, the USUE proposed to create a Russia-African scientific center that will provide an educational platform for Africa researchers and young scientists could come to study, research topics and learn Russian language in Ekaterinburg.
Professor David H. Shinn, an adjunct professor at the Elliott School of International Affairs George, Washington University, suggests that an influx of foreign students will help boost the level of Russian universities.
He comparatively pointed out that "the United States has a language advantage in that many Africans already have a command of English. For African students not interested in mastering Russian, there needs to be the possibility of studying in English, French or Arabic. This may be difficult to accommodate in many cases."
"Beyond the language issue, the key is to offer quality education that has a good prospect of resulting in employment at the completion of the program. This will put a premium on fields such as engineering, medicine, and the natural sciences. There just are not that many job opportunities today in social sciences and fine arts," Professor Shinn, who was a former U.S. ambassador to Ethiopia (1996-99) and Burkina Faso (1987-90), wrote in an email interview to me.
He argues further: "In the case of a higher level studies, it is important to give students access to the best research materials in languages they understand. This is especially true in the case of on-line materials This also assumes easy computer access and no restrictions on information. Of course, a reasonable cost (or programs to offset cost) and the appropriate living conditions also come into play."
Many African governments are eager to sign memorandum on education but Russian authorities have to provide a pleasant study environment first. Official sources told this reporter that the Tanzanian government has delayed or has been hesitant to sign the Memorandum of Understanding (MoU) on education and training of specialists in Russia.
"It is one thing to promise the Tanzanian government good education, services, facilities and security for our students when they come to Russia, but it is another thing altogether for our students to meet totally different conditions from those promised to them when they arrive in Russia. I think our government is doing the right thing by not blindingly jumping into signing the proposed memorandum," the source wrote in an interview query.
Ambassador of Russian Federation in Tanzania Alexander Rannikh said in Dar es Salaam that Tanzania needed to do more in the education sector by sending more Tanzanians out to receive education for the common good of the country, a local media reported.
"The Russian government is awarding thirty scholarships for Tanzanian competent students in different field of studies, but annually the rate and numbers of students getting the scholarships does not meet the target," he said. He, regrettably, added that for the past two years Russian diplomat have been reminding Tanzanian government officials on signing the MoU but to no avail. He said upon the inking of the MoU the country will have opportunity to assign more Tanzanian students to Russian Universities.
Explaining in greater detail, Mr. Rannikh said that only those who have been awarded Russian scholarships will be objected to find meals and extra clothes on their own expenses while other costs will be covered by the Russian government. The Russian government provides students with accommodations, pays tuition fees, transport fares, research fees, health care costs, provides visa services and security.
The Ambassador noted that the Russian scholarship initiatives demonstrate the high value that the Russia places in building a relationships with Tanzania, based on mutual understanding, respect and people-to-people linkages through education.
Not everything is bad, of course. "Studying in Russian institutions offers students the chance to interact with students from other countries and different continents and by itself is a privilege and advantage in not only knowing peoples of other countries and their cultures, but also building future global contacts which at some point in life could be useful," says Dr. Shaabani Nzori, a graduate of the Gubkin Oil and Gas University and independent policy analyst based in Moscow.
"It also teaches them tolerance and advantages of multiculturalism and cosmopolitanism, aspects of modern life which all are a necessary prerequisite for any success in the now globalized world," he maintains.
On the other hand, he pointed out particularly acute security problems for African students due to the rise and proliferation of anti-social attitudes and lack of cross-cultural interactive activities in the Russian society. "This situation not only puts our young people in direct physical danger, but also due to the inability to mix freely, they are alienated by Russians. These have significant psychological effects," he added.
Dr. Nzori further expressed concern in an email note to Buziness Africa that unfortunately the key challenge over the years, especially foreign students, has been how to get part-time, summer or winter holiday jobs to augment students' income, pay for tuition, keep students busy as well as help them gain on-job practical training relevant to their future careers.
Nevertheless, the Russian government is also aware of the importance of international recognition of the Russian education system. The government has allocated more than $1 billion to raise the prestige of getting a Russian education. Despite the financial allocation, experts still believe that the inclusion of foreign instructors can help boost and attract potential foreign students to tertiary educational institutions.
Mr. Alexander Klimov, the deputy minister of education and science, explained that the money will go toward developing international ties with institutes of higher education — attracting foreign instructors and supporting foreign students.
Rossiyskaya Gazeta, a widely circulated Russian daily newspaper, also reported in September last year that 40 leading Russian universities, including Moscow State University and St. Petersburg State University, will need about 6,000 lecturers from abroad. The number of foreign teachers in the country's universities is currently significantly small and consequently does not help boast the institutions prestige.
As far back as in April 2011, a new law that was passed by both houses of parliament (Russia's Federation Council and State Duma) allows the employment of foreign experts as teachers at Russian colleges and universities. The law is an attempt to boost scientific, research and cultural exchanges and turn the country into a research hub and a center of academic excellence. Still school authorities, in practice, are not hiring foreign specialists.
Enrollment statistics of foreign students into Russian educational institutions are staggering. But a source at the Russian Ministry of Education and Science told Buziness Africa magazine that "just a couple of years ago, 145,900 foreign students were studying in Russia. Today, that figure is rising rapidly growing primarily due to the changing situation inside the country."
Financial Izvestia, a local Russian business newspaper, writes that presently throughout Russia Over 40,000 of those receive higher education at the expense of the Russian budget at 750 educational institutions about 250,000 foreign students from 150 countries..
The share of foreign students is 2.3%. The Ministry of Education and Science forecasts that by 2015 the share will rise to 6%, and by 2018 - to 10%. Prime Minister Dmitry Medvedev has signed a governmental order, which raises the annual quota for free higher education of foreign citizens and stateless persons at Russian higher education institutions.
In December, Russia's education minister Dmitry Livanov implored the country's schools to work on attracting more international students after China soundly beat Russia in an international ranking of universities. Two Chinese universities – Tsinghua and Peking – took the top slots over Russia's third-placed Moscow State University in a QS University Rankings category for the developing BRICS countries (Brazil, Russia, India, China and South Africa).
Russia is in ninth place globally in terms of the number of its own students studying abroad. According to him there are about 100,000 foreign students currently studying in Russia. "We set the task of substantially increasing [their] attractiveness to students from other countries before our leading universities," Livanov said at a press conference.
Last year was the first time that the annual QS World University Rankings, one of the most widely observed international higher-education ratings, included a separate ranking for the BRICS countries. China, already a well established education powerhouse, whipped every other country in the BRICS category, with its universities occupying seven of the top 10 slots and 40 of the top 100.
Nineteen Russian universities made the BRICS ranking's top 100 list, though Moscow State University was the only one to finish in the top ten. Only 16 universities in India, China's economic rival, made the top 100, along with 17 schools in Brazil and eight universities in South Africa. (Buziness Africa)