Lundi, 23 Décembre 2013 17:19
Ghana: Netherlands Supports Cocoa Industry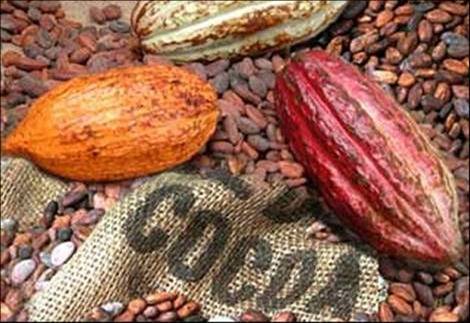 By Bernice Bessey
ACCRA, Ghana, December 23, 2013 (GNA) -- To boost cocoa production in the country, the Royal Netherlands Embassy, Ghana, has signed 7 million Euro grant for a four-year Cocoa Rehabilitation and Intensification Programme (CRIP).
The Dutch Ambassador to Ghana, H.E. Hans Docter, indicated that the grant is expected to leverage an additional private sector cocoa industry funding of 14 million Euros.
The project would be managed and coordinated by Solidaridad West Africa, with cocoa sector partners and industries, including International Fertiliser Development Corporation (IFDC), Armajaro, Cargill, ECOM, Barry Callebaut, ADM and Continaf.
The Ambassador made it known at a press briefing in Accra.
He said the support from the Netherlands was aimed at developing economic, social and environmentally sustainable support for cocoa farmers in the main cocoa producing regions of the country.
"It will provide the necessary technical support for farmers to rehabilitate old farms and intensify existing cocoa systems. It will work with the Cocoa Research Institute of Ghana and COCOBOD to boost availability of improved planting materials for the farmers," he noted.
The programme, he explained, would target entrepreneurial farmers who really want to develop their cocoa farms into sustainable and viable business enterprises, adding, "CORIP will promote the establishment and operation of cocoa Rural Service Centres (RSC) that will promote and upscale cocoa production in a sustainable self-financing way. The RSCs will be privately run entities that provide training, information, inputs and other technical support for improved cocoa production."
According to him, the Netherlands is the largest importer of cocoa from West Africa, and Ghana is the second largest producer of cocoa and the number one in the world, with total beans sales averaging US$2 billion per annum, needs to be supported.
"The programme is a good example of [the] current Dutch policy of combining trade and development cooperation. The programme shows that public and private interests can go hand in hand to add value, without the government having to take on additional burden to increase export revenue, make production more sustainable, and improve farmer's profits," he stated.
The Director of Solidaridad West Africa, Isaac Gyamfi, said the grant would benefit 40,000 farmers in six cocoa producing regions of Ghana - Ashanti, Eastern, Central, Brong Ahafo, Western North and Western South.
He noted that the cocoa sector is known to be facing numerous challenges such as low productivity, low income for smallholder farmers, aging farmers, depleting soils, poor labour conditions, environment challenges, including deforestation and climate change.
He said Solidaridad believes in adopting sustainable production practices, and that the sector would be a viable economic venture for current and future smallholder cocoa farmers, while enhancing their standard of living.
The programme would, therefore, support cocoa farmers to implement best farming and management practices and certification standards.
The project will also encourage producers and other cocoa supply chain actors to implement good production and sourcing practices to achieve cocoa sustainability to improve enabling environment for the production and trading of sustainable cocoa, and to professionalise the production practices of cocoa producers.
He indicated that Solidaridad had made a great impact, such as enabling farmers to become more efficient, and increase income by adopting methods and increasing yield, and improving the quality of cocoa, by preventing and combating diseases. And, also linking farmers to certified markets, and ensuring smart and sustainable land use. (GNA)