Thursday, 05 December 2013 09:35
Tourism: Enjoy landscapes and wildlife in Tanzania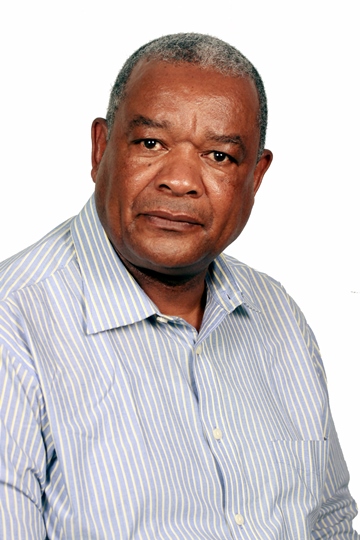 ARUSHA, Tanzania, December 05, 2013 (Buziness Africa) -- For tourism in East Africa, Tanzania is leading the way. Tanzania is really a paradise for curious and nature loving tourists and people who are looking for adventures. The Director (CEO) of World Air Travel & Tours, Dr. Edmond Matafu, in an interview with Kester Kenn Klomegah, encourages potential tourists to spend some days in Tanzania (preferably in east Africa in general) because the region has so much to offer and significantly to have a wonderful feeling of the natural world in east Africa.
Interview excerpts:
Q: Why have tourism spots become increasingly attractive to foreigners in the region?
A: Tourism spots became increasingly attractive due to the fact that they are unique in the world. In East Africa we have many great national parks like the Serengeti, we have the Ngorongoro Conservation Area which is one of the World Wonders (UNESCO), Mount Kilimanjaro which is the roof of Africa and several other mountains, a lot of wild animals (including the Big Five), many bird species, different landscapes and climates, open and friendly people and a mix of interesting cultures.
Tourism in Tanzania is also more and more attractive, because Tanzania is a very safe country. Tourists can travel fearless, the political situation is stable and the streets are well constructed. New accommodations in different standards are opened every now and then, so tours in Tanzania are available for every budget. Especially luxury tours are booming. All in all, Tanzania is the safari country number one (www.safaribookings.com), but even Kenya and Uganda/Rwanda definitely worth a visit because of their uniqueness. In Uganda/Rwanda, for example, the gorilla tracking is very popular for nature loving tourists.
Q: What are the most interesting and favorite tours that your company offers for tourists?
A: We offer various safaris and tours, so that we can fulfill every client's dreams. Our favorite tours are the Great Wildebeest Migration, Ngorongoro Conservation Area, Serengeti National Park and of course Mount Kilimanjaro. Very interesting are our specials: cultural tours (to see how different tribes live), romantic honeymoon specials, balloon safari to experience the beautiful landscapes from a new perspective, gorilla tracking in Uganda/Rwanda, bird watching safaris and many more. People who like it more active can add for example horse-riding tours or walking safaris.
Q: Why most of your clients are so fascinated about the environment, landscapes and wildlife in Tanzania, Kenya and Uganda?
A: As told before, the east African countries have a lot of different animal species, different climates and landscapes, islands and beaches for relaxing, mountains for trekking and their inhabitants are friendly and helpful people. The countries are safe, so that you can travel easily. What is very interesting, is that you can combine many different activities and interests in your holiday and you can design it individually.
Five fun facts about Tanzania, Kenya and Uganda are:
- The world's earliest human skull was found in the Olduvai Gorge in Tanzania.
- Tanzania has the largest concentration of wildlife animals per square kilometer, with more than 4 million wild animals and representatives of 430 species and subspecies.
- Mount Kilimanjaro is located in Tanzania. At 19,341 feet above sea level, it is the largest mountain in Africa.
- Kenya shares Lake Victoria, the world's second largest fresh water lake, with Tanzania and Uganda.
- Kenya's Great Rift Valley was formed around 20 million years ago, when the crust of the Earth was split.
- Uganda is the Youngest Country in the World with half of its population under the age of 14 year. The life expectancy for the average Ugandan is only early 50s.
Q: Can you discuss tourism infrastructure that are available for foreign tourists?
A: The infrastructure is getting better and better, especially because of the growing tourism business. It is regularly worked on better streets and new accommodations, the countries have some international airports (even some direct flights), well trained staff in tourism companies and in the cities and tourist accommodations there is water and power 24/7 and internet access. The accommodations offer cuisines from different countries and most have a high quality. So as a tourist you won't miss anything. You can just relax and enjoy your holidays with life time experiences like safaris or endless beaches.
Q: And about tourists security? What have governments of the three countries provided and what do you have on the ground in Tanzania, Kenya and Uganda/Rwanda?
A: Many tourists are coming to east Africa every year and so far there haven't been any big incidents. The streets are well constructed and safe, the guides and drivers are well trained for security and their fields, and also the accommodations are very safe.
Tanzania, Kenya and Uganda have no political problems for already some years and there is a stable democracy. But of course every tourist has to take care, especially in big cities about thefts, but that is normal and you should be careful in every part of the world.
Q: Why do foreigners always choose World Air Travel and Tours?
A: Tourists choose World Air Travel & Tours, because we offer many specials, so that each individual person can design his dream holidays. Our packages are tailor made, but if someone wants to join a group, we can even arrange that.
In addition to that, our prices are cheaper than many others, because we have no intermediaries. We are based in Arusha in Tanzania and have branches in Dar es Salaam and Morogoro. We are working hand in hand with all accommodations, national parks and other service providers. Being a Tanzanian tour operator makes us also authentic. We know the country and are very experienced.
Being in this business for almost ten years makes us trustworthy and skillful. We are also a member of the Tanzania Association of Tour Operators, American Society of Travel Agents, Tanzania Society of Travel Agents and are officially licensed annually by the Tanzania Tourist Board. Another plus is that we also specialized in air ticketing and reservations, so if clients plan a holiday they can give almost all preparations into our hands. (Buziness Africa)