Monday, 25 November 2013 09:24
Russia and Zimbabwe: Sharing the Same Dreams?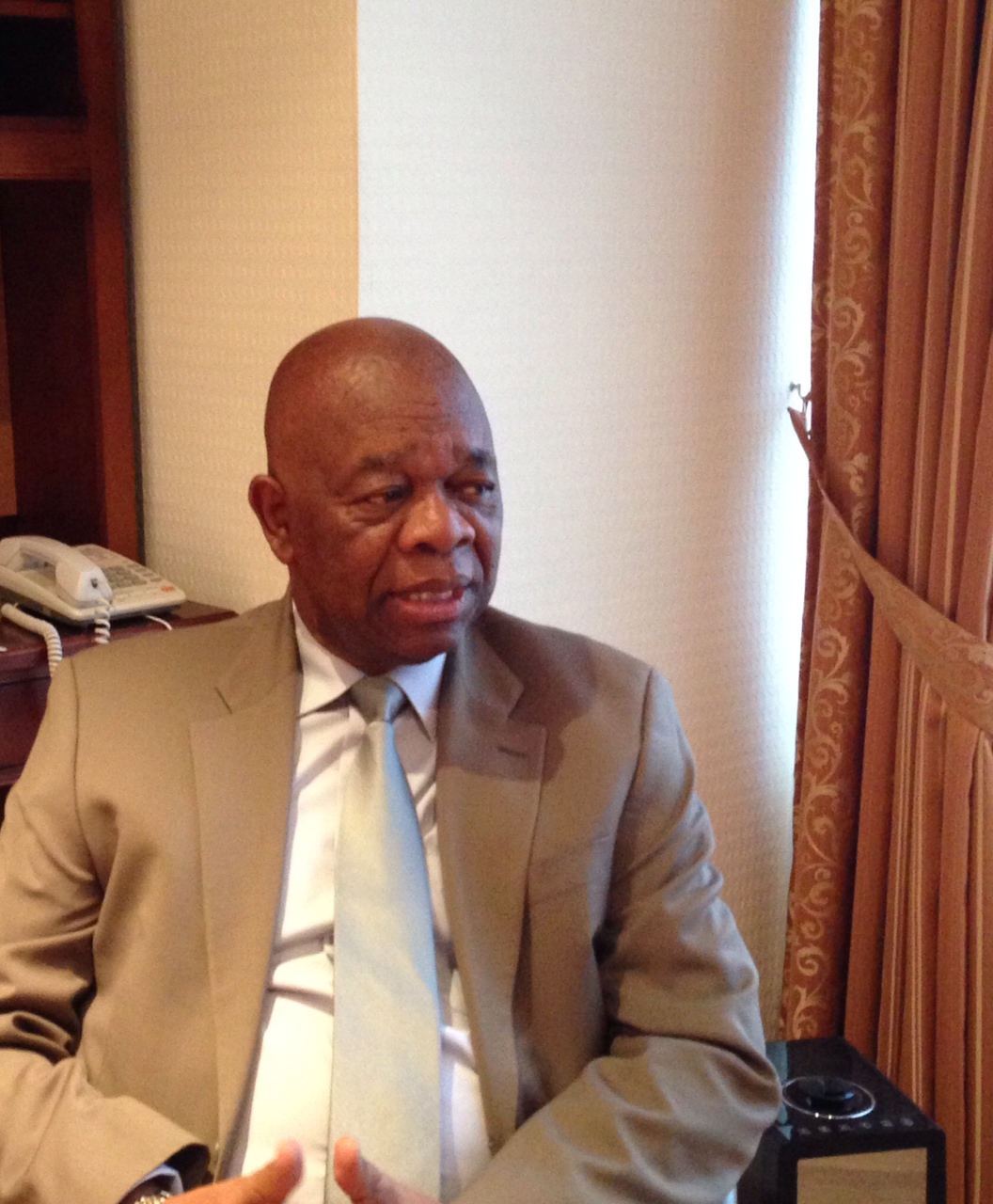 MOSCOW, November 25, 2013 (Buziness Africa) - The bilateral relations have been developing a number of ways: active political dialogue and regular discussions on possible ways to raise economic cooperation. Russian authorities have been looking at some promising areas of cooperation in natural resources - gold, diamond and platinum materials, energy sector, as well as establishing the supply of domestic agricultural products in Zimbabwe.
In October, Kester Kenn Klomegah had the chance to interview the Zimbabwean Ambassador to the Russian Federation H.E. (Mr) Boniface Chidyausiku, to know about new developments, challenges and problems in the Zimbabwe's relations with Russia. Ambassador Chidyausiku has held his post since July 2011 and below are his recent interview excerpts:
Q: Zimbabwe and Russia have had good diplomatic relations, but how is the current economic cooperation developing between the two countries?
A: The economic cooperation between our two countries does not match the good diplomatic relations. There, however, have been strides towards increasing economic cooperation. Last year, we signed a Bilateral Investment Promotion and Protection Agreement (BIPPA), a good sign that our economic relations are set for new heights.
Q: Russians have been showing interest in doing business and investing in your country's economy. Which sectors are attractive to them and also discuss about how competitive projects are among foreign players in Zimbabwe?
A: Zimbabwe has a highly diversified economy driven by agriculture, mining, manufacturing, tourism and the services sector. Most Russians traveling to Zimbabwe have expressed their interest to invest in the mining sector especially in the platinum group metals, diamonds, and gold. Currently, there is one major joint venture between a private Zimbabwean company and a private Russian company which is into gold and diamond mining in Manicaland Province.
The mining sector is competitive and a major source of foreign direct investment contributing about 11% of the GDP. The sector has benefited from the firming international prices and has immense opportunities for growth and investment as we have a vast range of mineral resources which include nickel, coal, copper, zinc, chrome, and iron ore. Other areas with good business potential that can also be explored are:
*Agriculture – it plays a pivotal role in our economy and has the potential to enhance economic growth and entrench economic stability. Opportunities in the sector include primary production of food and cash crops, horticulture, livestock and poultry farming. It is also government's desire to create an agricultural support framework that avails modern production technology.
*Energy sector – our country has renewable energy resources which have not been fully tapped. One can look into manufacturing solar panels and components as well as developing small hydro power generation projects. The Southern African region has a power deficit. Zimbabwe has thermal stations which need rehabilitation and expansion. We also have plenty of coal. We know Russians have a lot expertise in this area and we are encouraging them to invest in the sector.
*Manufacturing sector – is critical for the developmental process of Zimbabwe. The challenge is to transform the economy from a resource dependent one to a dynamic, diversified industrial economy. There is huge potential in the area of agro-industries which can be divided into four sub-sectors: food and beverages; clothing and textiles; leather and footwear; and wood and timber.
*Tourism – Zimbabwe is a safe and secure tourist destination and tourism is one of our strategic sectors for economic growth. Besides the major tourist attraction which include, the mighty Victoria Falls, Hwange National Park, Gonarezhou National Park, Great Zimbabwe, Lake Kariba, Mana Pools and the majestic eastern Highlands, opportunities still exist in construction of convention and exhibition centres, hotels and restaurants.
Q: What are your views about Russian authorities' proposal to exchange (swap) gunships with the exploration of platinum your country?
A: I am not aware of such a proposal. Besides, Zimbabwe is a landlocked country with no use for warships rendering the claims baseless and mischievous. (NB: Read also below the story titled: Russia May Swap Gunships for Zimbabwe Platinum Rights)
Q: Would you agree that Russia's interest in investing in infrastructural development in African countries including Zimbabwe has not been backed by its own finances as it features prominently in Chinese economic policy?
A: It is true of most European countries. China has managed to back most of its business people that want to do business in Africa by providing financial backing. This has ensured success of Chinese investments on the continent.
Q: What are your government's other priorities in the Russian Federation and the Commonwealth of Independent States (CIS) where you are accredited?
A: Zimbabwe is on a drive to lure investors from the region and to developing strong economic relations with the Russian Federation and the CIS region. Besides, for the economic drive, we are looking at manpower development through tertiary education, that is having more and more of our high school graduates access Russian and other regional universities and many educational institutions ready to train our students. We are also looking at cultural exchange progammes. (Source: Buziness Africa)
Russia May Swap Gunships for Zimbabwe Platinum Rights
State corporation Russian Technologies may supply military helicopters to Zimbabwe in a swap deal to buy the world's second largest platinum deposit, Kommersant business daily reported.
Russia is holding negotiations with Zimbabwe on an inter-governmental agreement on stimulating investment and defense, a source in the presidential administration told the paper.
"Russian Technologies has already secured preliminary support from Zimbabwe's official representatives during its visit to the country in April," another source told the paper, adding the local authorities were interested in the supply of Russian arms, in particular military helicopters.
"The issue being discussed is the transfer to Russian Technologies of the rights to develop the deposit in exchange for the supply of helicopters," the source said.
A source close to Russian Technologies confirmed the state corporation's interest in the Darwendale project. Darwendale has proven platinum reserves of 19 tons and total resources of 755 tons taking into account other metals, such as palladium, gold, nickel, copper and others. Total capital investment in the deposit development from 2011-2055 is estimated at $2.8 billion. (Source: RIA Novosti)